Winter 1986, a small basement in the historic city center of Augsburg, Germany, where it all began. A windsurfing school was just about to open its doors, and a snowboarding school was in the works as well. Local sports businesses got on board right away; partners like Radio Fantasy followed, and the idea spread like wildfire. Just like that, one of Germany's very first snowboarding schools opened: the Augsburg Snowboard Academy.
The launch of the business was followed by other major steps: the founding of the SPS ski school, joining the DSLV snowboard instructor team, the founding of a mountain biking academy, and last but not least the establishment of creative pool advertising, which advised industrial customers like Siemens, Pfanni, AT&T, NCR and many more.
With expertise drawn from both sports and business, co-founders Manuela Lagger and Mario Gottmeier launched the X-over® label. In 1997, the very first year their products went on sale, the innovative product concept won awards for design, and a patent application was filed.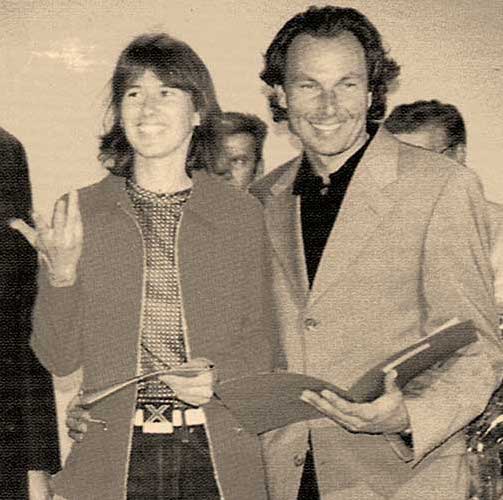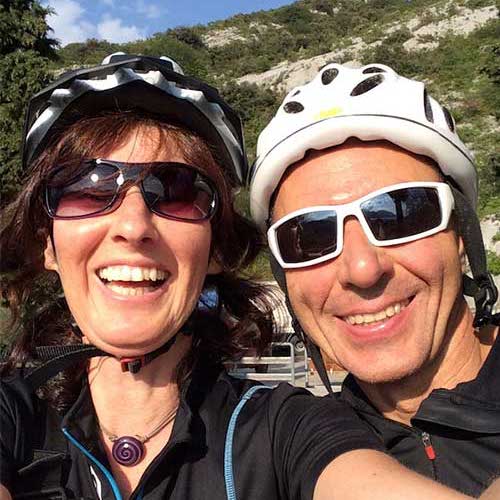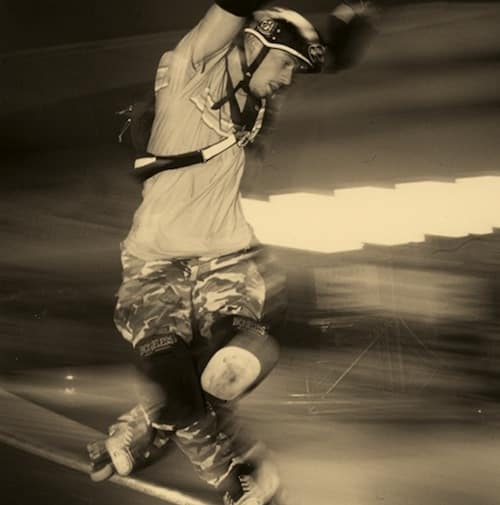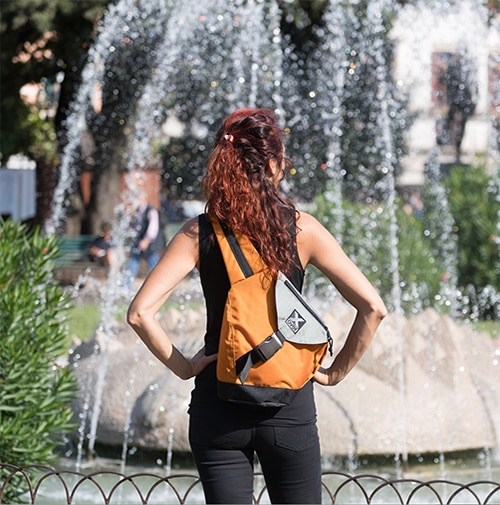 But it all actually started with inline skating. In July 1996, Richard Sedlar took home the German championship title in inline skating in the street discipline. Mario Gottmeier, the company's managing director, was among the first to congratulate him, and he won the pro rider over for X-over right away.
After the German inline skating championships, X-over went on to equip everyone who was anyone in the inline skating scene, from the German champion to the European and world champions. The inline skating instructor team and many pros from other sports followed.
Over the years, the bag assortment was widened and the bag has now become a fashion, outdoor/travel and sports product in one. The functional bag concept offers true added value while also being fun, as many customers have said.
The May 1996 design was already a mature one, as you can see from the fact that over all this time, there hasn't been so much as one facelift to optimize the product, although new line extensions such as the Mexico, Frankfurt, Jamaica, Landscape, Joyride, En Vogue, Special, and Sports lines have been introduced.
The innovation made back then is still basically the same as the X-over bag you see today, with its timeless functionality and clean look.
Wherever you go, whatever experiences you create, we hope you will enjoy very special, exciting, and unforgettable moments with our unique bags.

Mario Gottmeier, Manuela Lagger & Team