The Idea
The year is 1996. The idea? To develop special bags that stay put on skaters' backs during inline skating.
We soon realized that our idea – crisscrossing straps – was also used in other domains such as children's car seats, Formula 1 safety belts, and the six-point harnesses used by jet pilots.
Buoyed by this insight, we kept working on the concept until we came up with a creation that was ready to enter mass production, a product that offered timeless elegance, versatility and a highly practical side. Over the years, the bag has now evolved into trendy FASHION, handy OUTDOOR & TRAVEL and universal SPORTS BAG versions.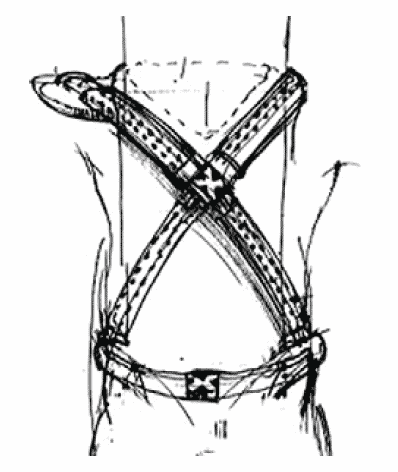 The X-Factor
The cross-carrying system, patented  in the USA in 1998, offers many advantages when using our bags. Whichever mode you choose – whether two, three, or four-point – our cross-carrying system has a supportive effect.
Two-point: The angled shape of the bag makes it easy to pull it to the front.  The bag can also be carried comfortably in the front (anti-theft position).
Three-point: For activities such as cycling, the three-point strap (anti-slip mechanism) can be used to stabilize the bag in seconds.
Four-point: The fourth strap is recommended for extreme situations, such as securing a heavy load or getting big air when e.g. snowboarding or other extreme sports. Basically anytime your body is moving and your bag shouldn't.
It also provides total freedom of movement in the arms and shoulders as the wearer and the backpack become one.
THE FIRST OF ITS KIND – WORLDWIDE
Thanks to the various carrying options, X-over bags are unique.
Whether you're on a night out, running errands, enjoying a shopping trip, meeting up with friends, exploring the world, going for a walk or hike, riding a horse, bike or motorcycle – the X-over bag will always be a joy to use.
Our bags were created to give customers the right bag for every situation.
All-In-One: handbag, messenger bag, crosspack.